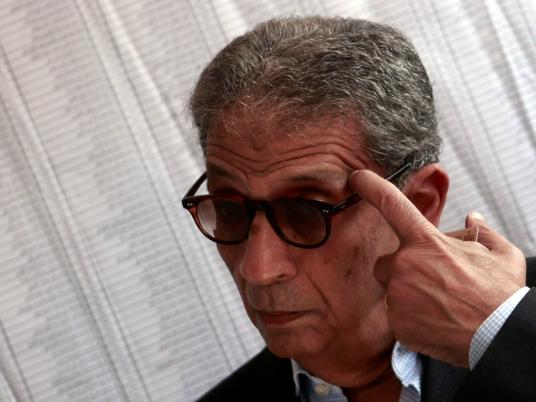 Amr Moussa, chief of the 50-member committee tasked with amending the constitution, said on Tuesday the final draft of constitution has been wrapped up during the last closed session which lasted for 12 hours, finishing it before midnight on Monday.
In a statement on Facebook by his media office on Tuesday, Moussa said only amendments with the preamble are left and are scheduled to be concluded on Tuesday, in addition to transitional articles.
Moussa also expressed happiness with "achievement by the 50-member committee, which has been convening to accomplish the draft and then submit it to experts who will adjust the wording. After that it will be returned back to the 50-member committee to start the public voting sessions on the articles by end of this week or beginning of the coming one to finish it by 3 December."
Moussa added that the committee has made effort and spent time to reach consensus among people, achieve aspirations of everyone and provide a constitution that preserves the rights and freedoms and conforms to the time we live in.
Moussa also called on Egyptians to read the draft.
Edited translation from Al-Masry Al-Youm