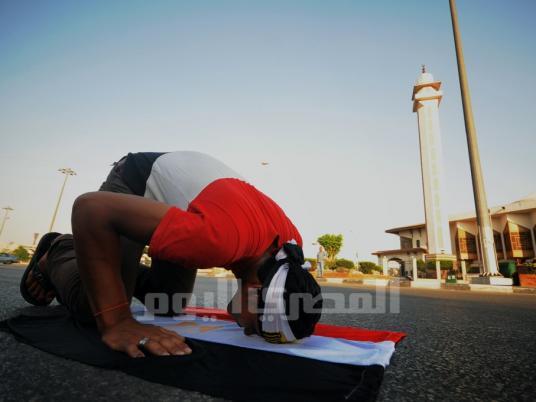 Egypt was struck by a moderate earthquake in the early hours of Monday morning, lasting just a few seconds and apparently causing no casualties.
The quake, which measured 5.1 on the Richter scale, was centered in the Gulf of Aqaba, according to Mohamed Abed Rabbo, a professor of Seismology at the National Research Institute of Astronomy and Geophysics (NRIAG).
Residents in Cairo, South Sinai and Suez governorate felt the tremor at 3:45 a.m. on Monday, particularly those in the upper floors of buildings.
Experts said that there would be small aftershocks to follow Monday's quake, but most people would not feel them.
According to Dr. Hatem Ouda, president of the (NRIAG), the epicenter of the tremor is the same as the magnitude 7.3 earthquake that hit Egypt in 1995, killing at least 8 people and injuring around 30 others.
Another quake in 1992, with a magnitude of 5.8, struck in Dahshur to the south of Cairo, killing 545 people and injuring 6,512.
Edited translation from Al-Masry Al-Youm