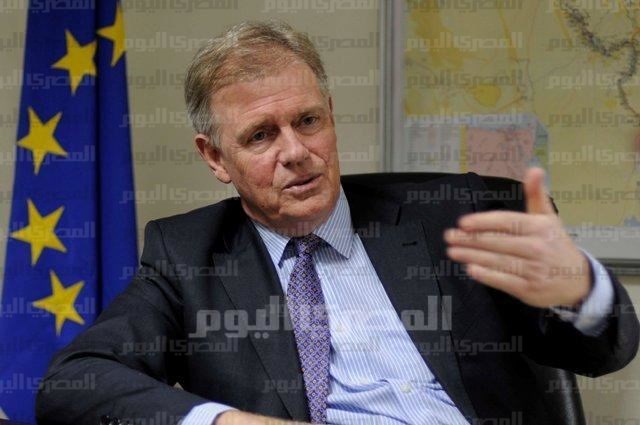 The head of the European Union Delegation to Egypt, Ambassador James Moran, has revealed that 60 percent of the Egyptian immigrants who are illegally traveling to Italy are minors.
Ambassador Naela Gabr, Chairperson of the National Coordinating Committee for Combating and Preventing Trafficking in Persons, said on Tuesday that Egypt is interested in combating illegal migration.
The European Union is committed to working with all partners to find sustainable solutions to address the situation of illegal migration and refugees, said Moran.
The EU also proposed the establishment of an emergency fund estimated at 1.8 billion euros to deal with crises in the Sahel area, Lake Chad, the Horn of Africa and North Africa, Moran added.
The EU wants to help create lasting stability and thus address the root causes of instability, forced displacement and illegal immigration, he mentioned.
According to Moran, over 500,000 migrants have traveled to Europe, which represents the largest refugee crisis since World War II.
He added that Europe is not the only region suffering from illegal immigration, as other countries like Turkey, Lebanon and Egypt have also received a large number of refugees, particularly minors.
Gabr also mentioned during a EU funded workshop to protect minor illegal migrants, that Egypt is specifically interested in combating illegal migration in minors because it represents a national crime and negatively affects human rights, including the right to life.
Edited translation from Al-Masry Al-Youm