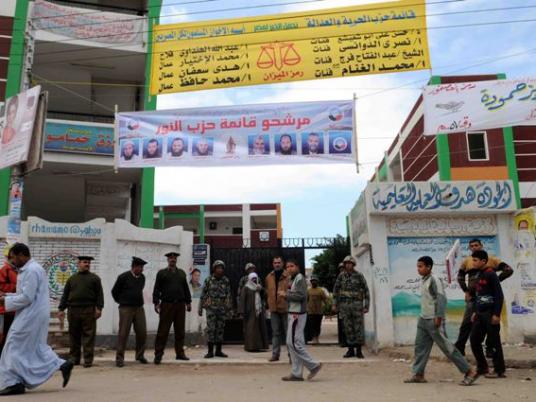 The Supreme Elections Commission (SEC) announced on Monday it has initially accepted the candidacy of 6899 individuals running for the coming parliamentary elections, due to begin in March.
Egypt's coming parliament will be made up of 567 seats; 420 members will be individually elected, 120 will join the parliament through electoral lists, and 27 members will be appointed by the president.
The SEC, which is overseeing the election race, said in a statement on Monday it has accepted 1290 candidates to run through 19 electoral lists representing seven coalitions and political parties. The number includes back-up candidates.
The committee also accepted the candidacy of 5609 running individually, it added.
Steel tycoon Ahmed Ezz, one of the most prominent politicians during the era of former president Hosni Mubarak, was not included in a list of approved candidates for the elections.
Once the names of the approved candidates are made public, a three-day window begins allowing people to appeal SEC's decisions.
Mohamed Hamouda, Ezz's lawyer told Aswat Masriya that he will appeal Ezz's elimination before the Administrative Court.
The upcoming parliamentary elections are scheduled to begin in March, with the first phase taking place on March 22 and 23 and the second phase running from April 26 to 27.
Several parties have already announced their intentions not to participate in the elections, including al-Dostour, Strong Egypt and the Popular Current parties.