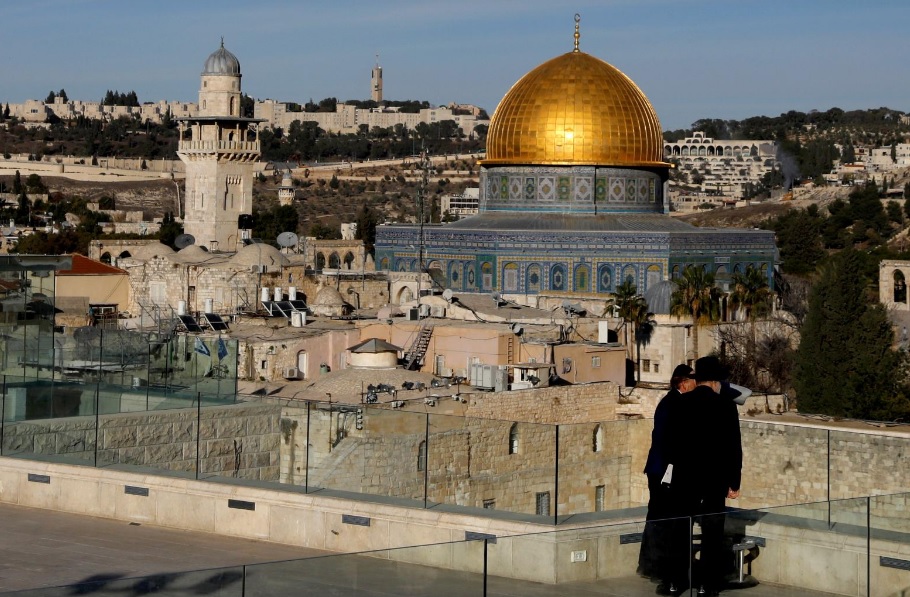 The director of the Egyptian center for public opinion research (Baseera) Magued Osman said on Saturday that 93 percent of Egyptians reject US President Donald Trump's decision to transfer the US embassy to from Tel Aviv to Jerusalem.
Osman said that Baseera conducted an opinion poll over Trump's decision across 24 Arabic, Islamic and foreign countries.
Regarding Egypt, Osman said that 93 percent rejected the decision, while 6 percent said they did not know, which mean that those who agreed with the decision did not surpass 2 percent of the population.
Osman said that the respondents to the poll were asked if the decision comes in the framework of using power not negotiations. 55 percent agreed with this, 18 percent said they did not know, which indicates that two thirds of the Egyptian people thinks that the decision does not benefit the peace process.
According to the poll, 63 percent believe that the decision will increase terrorist attacks in the Muslim world, 6 percent think it will reduce terrorism, while 41 percent of respondents to the fourth question "To what extent do you consider America a friendly or an enemy state?" see America as a very hostile country to Egypt after the decision, up from 18% in August.
The same question was repeated about Israel, with 68 percent saying in August that Israel is a very hostile country to Egypt, which climbed to 75 percent after the decision.
Among the other countries surveyed, 98 percent rejected the decision in Algeria, 98 percent in Morocco, 97 percent in Libya, 96 percent in Jordan, 96 percent in Turkey, 95 percent in Tunisia, 94 percent in Iraq, 94 percent in Yemen, 91 percent in Lebanon, 89 percent in Syria, 85 percent in Pakistan, 71 percent in Indonesia, 65 percent in Nigeria, 63 percent in Bulgaria, 62 percent in Germany, 57 percent in Italy, 56 percent in Austria,  56 percent in Finland, 46 percent in South Korea, 45 percent in England, 42 percent in Moldova and 29 percent in Kenya.
Osman revealed that the poll on the transfer of the US embassy to Jerusalem is very important, because it reflects the situation in 24 different countries, including 10 Arab countries, four Islamic countries, and 10 other countries.
"The Arab centers that carried out these surveys, carried it out by volunteering without any benefits, which reflects its national sense," Osman said.
Edited translation from Al-Masry Al-Youm