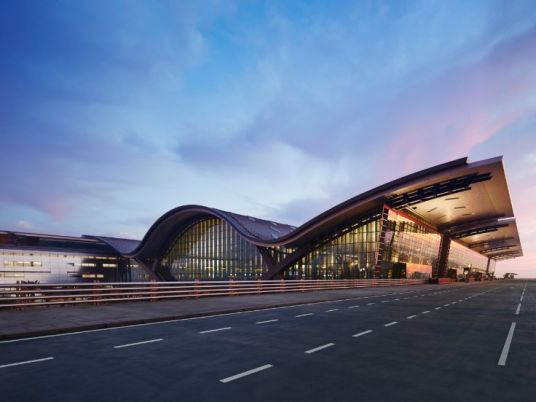 On Tuesday, Abu Dhabi called for a secure road map to restore ties with Doha, demanding that the state changes its behavior and stops betting on extremism, a day after a sharp diplomatic crisis erupted between Qatar and the Gulf states.
UAE Minister of State for Foreign Affairs Anwar Gargash said on his Twitter account: "There is a need for a future framework that enhances the security and stability of the region."
"It is necessary to rebuild trust after backtracking on covenants. A guaranteed roadmap is necessary," he said, without elaborating the nature of the guarantee or the roadmap.
On Monday, Saudi Arabia, the UAE, Bahrain, Yemen, Egypt and the Maldives cut off diplomatic ties with Qatar on charges of "supporting terrorism". EgyptAir, along with Gulf airlines, have suspended flights to Doha.
Iran, Turkey, Algeria and other countries called for a dialogue between Qatar, the Gulf states and Egypt to resolve the crisis, while Doha announced that Kuwaiti Emir Sheikh Sabah Al-Ahmad Al-Sabah is making efforts to reach a solution.
Kuwait had already assumed a mediation role between Qatar and the Gulf states in 2014, which was followed by the re-establishment of relations between Doha on the one side and Riyadh, Abu Dhabi and Manama on the other.
Gargash accused Doha of continuing to rely on "the money and media policy and betting on partyism and extremism," saying that the essence of the solution is Doha changing its provocative and harmful behavior.
"In the UAE, we chose honesty and transparency, we chose stability over chaos, we chose moderation and development, we chose confidence and clarity, we chose Salman and Saudi Arabia," he said, referring to Saudi King Salman bin Abdul Aziz.
The Saudi Foreign Affairs Ministry meanwhile wrote on its official Twitter account, on Tuesday, some of the reasons that led to the severing of relations with Doha under the title "Covenants revoked by the Doha authorities".
Saudi Arabia accused Qatar of interfering in the affairs of other Gulf states and inciting against them in media, continuing to support the Muslim Brotherhood and embracing its affiliates in Qatari territories, and not deporting figures hostile to the GCC states from their territories.
It also accused Qatar of naturalizing Gulfi citizens and allowing religious figures to use mosques and Qatari media to incite against Saudi Arabia and other Gulf states.
Edited translation from Al-Masry Al-Youm