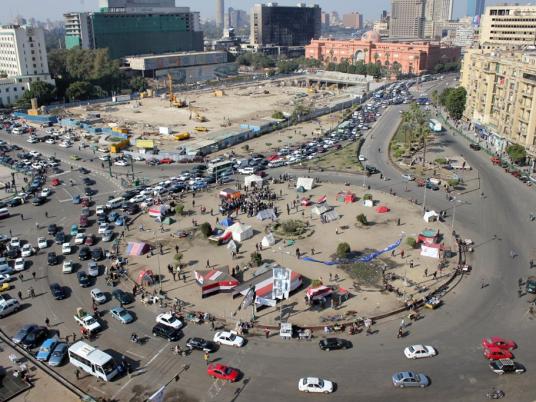 Dozens of Egyptian activists on Sunday launched a campaign to protect the revolution and to correct its image in the face of smear campaigns.
The "Protect Your Revolution" campaign, launched by the newly-formed Our Egypt movement, will discuss the revolution with Egyptians across the country.
The campaign will involve writing articles, drawing cartoons and making short movies about the revolution, according to a statement issued by the movement. The material will be both posted on the internet and printed to reach a wider audience.
On 28 December, activists including Wael Ghonim, the former Google executive who launched the "We Are All Khaled Saeed" Arabic-language Facebook page, announced the establishment of the Our Egypt movement to pursue revolutionary reforms.
The group plans to increase political participation among Egyptians, build consensus among political groups, and pressure decision makers to push revolutionary goals forward.
Cairo University political science professor Moataz Abdel Fattah, Salafi activist Khaled Mansour, director and screenwriter Mohamed Diab, activist Wael Khalil and Islamic preacher Moez Massoud are among those participating in the movement.
The movement's board of trustees met Sunday with its members. Ghonim attended the meeting, and videos documenting the revolution were screened.
Mansour told Al-Masry Al-Youm that the movement will launch several initiatives related to the transfer of power, the anniversary of the revolution, and ways of interacting with parliament.
Ghonim rebuffed claims that Egyptians are starting to hate the revolution.
"If they hated it, they would call for the return of Mubarak or elect remnants of the former regime," Ghonim said. "The people do not hate the revolution, they only hate the acts of some of the revolutionaries."
"We started with the 'Protect Your Revolution' initiative because this is a peaceful, popular revolution that did not seek power. None of the Tahrir revolutionaries have thought about making gains or seeking posts. They have participated in the revolution to restore the people's rights, and for this to happen, the people have to be vested with full legislative power. This is what happened in the recent elections," Ghonim said.