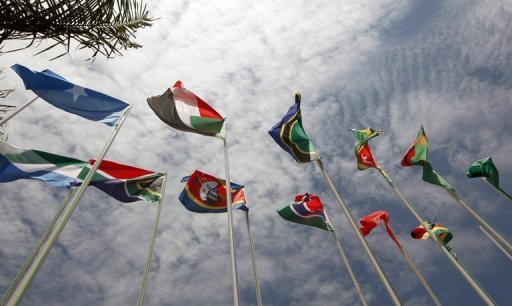 The African Union's wise men committee is expected to call for the release of deposed President Mohamed Morsy during a meeting scheduled Monday, Turkish news agency Anadolu quoted diplomatic sources as saying.
The committee will discuss Egypt's political crisis during the Monday meeting in the capital of Burkina Faso, Ajadjo, Anadolu reported.
According to Andolu, former Malian president and committee chair Alpha Oumar Konare is expected to call for a date for upcoming presidential elections in Egypt, as well as the release of Morsy.
The committee should adopt these recommendations, sources said.
Other recommendations could see the African Union urging Egypt's new government to hold inclusive talks with political forces in the country, as well as to release political detainees.