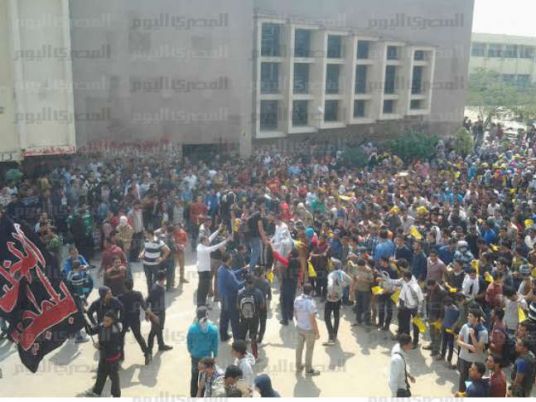 Zagazig Criminal Court sentenced 17 Muslim Brotherhood supporters to prison terms ranging between 3 and 5 years over riots that occurred in Zagazig University and 10th of Ramadan City in Sharqiya. The court acquitted five students, including the son of toppled president Mohamed Morsy's brother.
The court adjourned the trial of 124 Muslim Brotherhood supporters over six violence lawsuits to 29 and 30 October in order to listen to the witnesses and the defense.
The public prosecution had referred 146 Muslim Brotherhood supporters, including 14 students at the University of Zagazig, to court over charges of joining a terrorist group, committing acts of violence, incitement against the army and police, possessing fireworks and weapons, blocking the road and violating the protest law.
Edited translation from Al-Masry Al-Youm