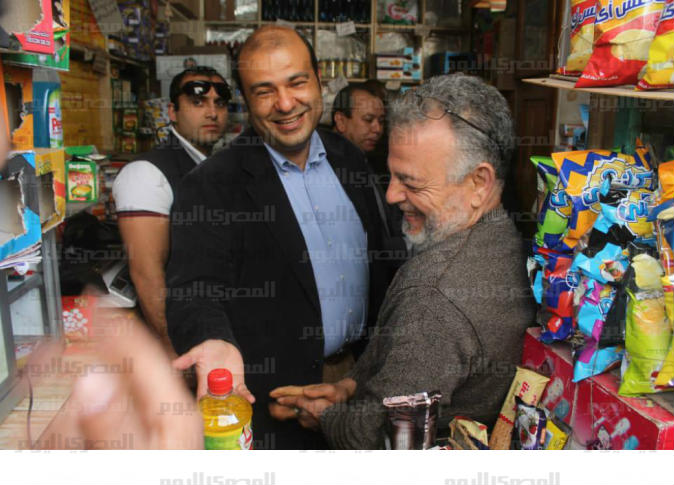 Supply Minister Khaled Hanafy responded on Monday evening to criticism of his treatment of wheat fraud, saying that he is fully aware of the extent of corruption and is making every effort to eliminate it.
In a statement on Al-Nahar Channel Monday evening, Hanafy said that "groups of vested interests" have turned the issue of wheat corruption into a hot case, but asserted that he has been pushing for an overhaul of the system for two years, having submitted a formal request to do so in August 2014.
Earlier on Monday, Hanafy met with the parliamentary committee who have been investigating claims of embezzlement in the wheat collection after an unusually high procurement figure prompted allegations of possible fraud from top industry officials, traders and members of parliament.
During Monday's meeting, the third of its kind before a final report is written, members of the committee accused Hanafy of following in the footsteps of his predecessors, failing to recognize the extent of corruption or attempting to pull it up by the roots. The committee presented their findings from the eight government wheat silos they inspected, including calculations of the difference between the false figures originally submitted and the actual weight of wheat stored in the silos.
Large government subsidies are doled out to producers of local wheat in order to decrease dependence on imports, subsidies being proportionate to the quantity of wheat given over to government silos.
Hanafy underlined his knowledge of certain loopholes in the wheat collection and subsidy system that allowed irregularities to slip under the radar, and reiterated his call for reform, sharing with the committee the Supply Ministry's policy on corruption. The ministry no more depends on mediators in wheat deals with foreign countries, he stated.
He claimed that the difference between claimed quantities and actual quantities of wheat differed only by four to 4.5 percent, according to the committee's findings, and hinted at some shortfallings in the investigative techniques used by the committee.
Speaking later that evening on Al-Nahar, the minister explained that the wheat market used to be monopolized by a small elite of seven, and needs time to be changed. The country is still in a phase of transition into a functioning political model, he said. "Egyptians are still learning politics and going through a period of political development after years of [its] absence."
Edited translation from Al-Masry Al-Youm