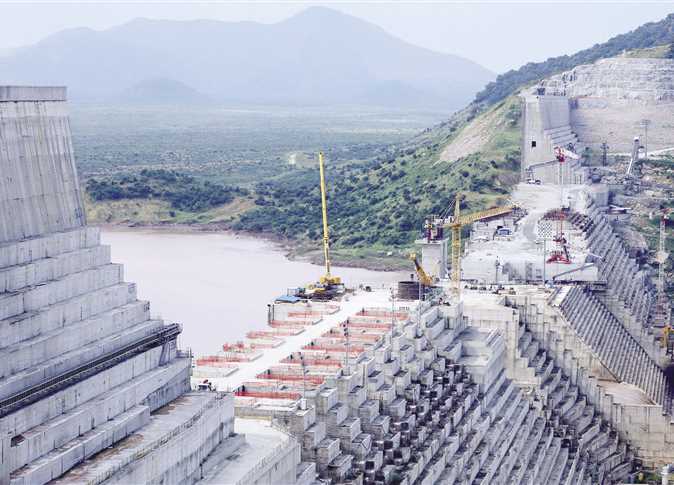 Meetings of the technical and legal committees of Egypt, Ethiopia and Sudan have seen an agreement roughly taking shape on a timetable for filling the Grand Ethiopian Renaissance Dam (GERD), according to informed Egyptian sources on Friday.
The sources indicated that the meetings, held on Wednesday and Thursday in the Sudanese capital of Khartoum, witnessed a convergence of views in some situations despite the persistence of differences on other points.
Each country will present new proposals reviewing its vision for resolving these differences, presenting them to the water and foreign ministers of the three countries at their next meeting in Washington, on January 28 and 29, the sources added.
These technical and legal meetings took place in the presence of representatives from the US Treasury and the World Bank, the sources said, finalizing preparations for a rough draft agreement to fill and operate the GERD.
The sources indicated that the three countries agreed in this draft that the dam would be filled in stages, during the rainy season from July to August and continuing until September, according to certain conditions agreed upon by the three countries.
A coordination mechanism was discussed with regard to filling and operating GERD in cooperation with the Sudanese dams and the High Dam, to minimize the damages to the downstream countries, especially Egypt, the sources stated.
They added that the Ethiopian side explained the details of its suggested plan to fill GERD within approximately four to seven years.
The sources said that the meetings stressed the importance of the GERD having a role in supporting regional cooperation between the eastern Nile Basin countries that share the same river, especially as cooperation in the process of filling and operating the GERD will be reflected in strengthened joint economic cooperation between the three countries.
Edited translation from Al-Masry Al-Youm