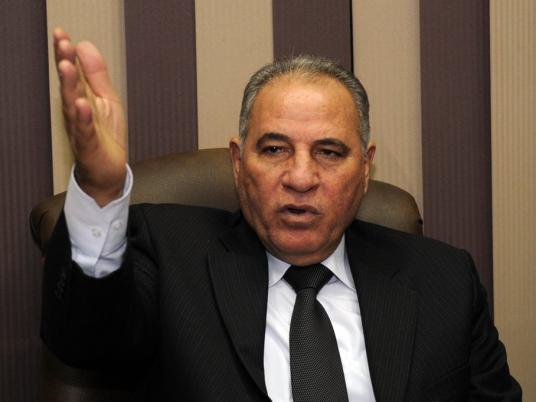 Chief of the Judges Club Ahmed al-Zend was sworn in as the new Justice Minister Wednesday morning in President Abdel Fattah al-Sisi's presence. He is replacing Mahfouz Saber, who resigned from his post last week.
Prime Minister Ibrahim Mehleb also attended the ceremony at the Ettihadeya Presidential Palace. Zend is expected to attend the upcoming Cabinet meeting, which will be held under Mehleb's chairmanship at the headquarters of the General Investment Authority.
Zend, a fierce critic of the Brotherhood and an ardent supporter of Sisi's government, had, ironically, shared the views which provoked outrage against the resigned minister.
"Those who attack the appointment of judges' sons are envious haters. Those shall be disappointed. Sons of judges will continue to be appointed year by year, and no force in Egypt shall hinder that holy march to its judiciary," Zend was quoted as saying in statements in 2012.
Zend also blamed the Brotherhood for attempting to assassinate him in 2012 under former president Mohamed Morsi.
Saber submitted his resignation last Monday morning over a controversial statement he made about how the son of a garbage man can never be a judge.
"The son of a garbage collector cannot work as a judge nor in the judicial field. He has to be brought up in a social environment that fits that job," Saber said in statements which triggered a social network campaign that forced him to step down.
"(Saber) stressed to me that the statement he made was no more than a slip of the tongue. But out of respect to the public opinion he decided to submit his resignation," Mehleb said in an earlier statement.
The government respects all segments of society, especially the workforce who are involved in shaping the future of this country, Mehleb added.
Edited translation from Al-Masry Al-Youm