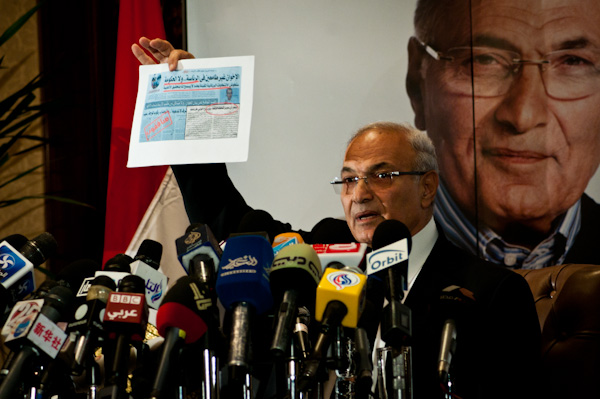 The Egyptian National Movement Party, founded by former Prime Minister Ahmed Shafiq, claimed that Ahmed Shafiq's video accusing the UAE of banning him from leaving the country – which was broadcast on Al Jazeera – was "leaked."
The party said in a statement Thursday that "Shafiq did not deal at all with Al Jazeera channel, and did not send it any videos. What has been broadcast was a leaked video intended to incite against him after he announced running for president."
"There must be some sense while receiving what is broadcast to audience," the statement said, pointing out that Shafiq uses his official Twitter account to publish his videos and stances, including his 2018 presidential candidacy announcement.
The statement said that Shafiq wouldn't resort to a "traitor" channel like Al Jazeera to announce his stances.
Shafiq ran as a presidential hopeful in the 2012 elections, where he came a narrow second to the Muslim Brotherhood and Mohamed Morsi.
Following his defeat he travelled and resided in the UAE. On Thursday he announced he would be battling in the upcoming presidential elections scheduled for 2018.
Shafiq said earlier that he intends to return to Cairo in the coming days, departing from the UAE – a close ally of the current Egyptian government.
Edited translation from Al-Masry Al-Youm