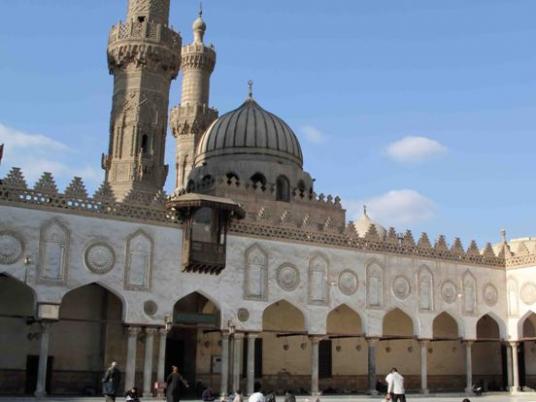 Al-Azhar's Islamic Research Academy, the body in charge of handing down fatwas, called on the president to freeze his recent controversial decree and start a national dialogue.
President Mohamed Morsy angered activists and alienated proponents of democracy on 22 November when he issued a constitutional declaration expanding his powers and putting himself above judicial review.
"The situation should be handled according to what preserves the unity of the nation and the safety of its sons," the academy said in a statement. "The president of the republic must freeze the recent constitutional declaration and engage immediately in a dialogue that includes all political forces, without exception and without preconditions."
That call comes amid ongoing protests that have claimed lives and injured hundreds.
Al-Azhar Grand Sheikh Ahmed al-Tayyeb called on Egyptians to maintain self-control and resort to dialogue.
Meanwhile, the president's Islamist supporters continued to clash with the opposition in Heliopolis outside the presidential palace for a second day Thursday.
Tayyeb told MENA Wednesday evening it was necessary that the people unite for the sake of the country.
Pope Tawadros II on Thursday asked that people pray for Egypt. On Twitter, he said the country needs wisdom amid the ongoing violence.
Edited translation from Al-Masry Al-Youm