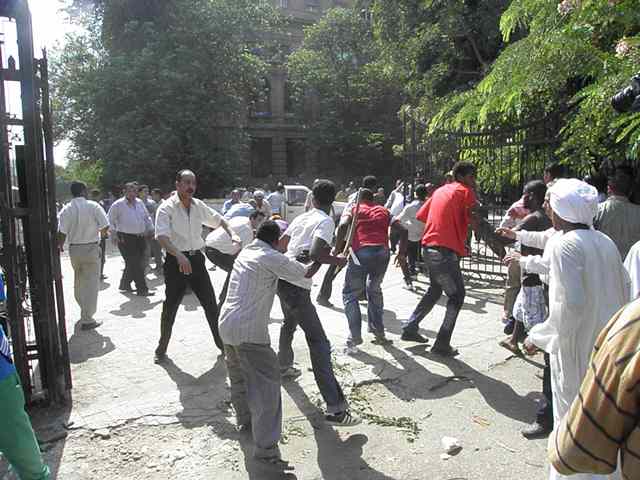 Al-Azhar has called for an investigation into the killing of protesters in front of the Republican Guard headquarters.
On Monday, Azhar Grand Sheikh Ahmed al-Tayyeb denounced the events that took place earlier that morning and called on state authorities to reveal the truth about this tragedy. He also warned civilians against civil strife.
Al-Azhar called for a halt to all forms of violence and urged the use of political means to resolve the conflict and establish national reconciliation.
Mohamed Sultan, head of the Health Ministry's ambulance authority, said that 42 people had been killed and 322 people had been injured during the violent incident Monday in front of the Republican Guard headquarters.
According to the field hospital near the sit-in being held in Raba al-Adaweya Square by supporters of toppled President Mohamed Morsy, more than 40 people were killed and approximately 100 were critically injured when the army opened fire.
In a statement, the armed forces said that one officer was killed and several recruits were injured as gunmen attempted to break into the Republican Guard headquarters and assaulted security troops.
Meanwhile, Mohamed ElBaradei, head of the Constitution Party, urged that an investigation on the clashes be conducted immediately.
On Twitter, ElBaradei posted, "Violence begets violence and should be strongly condemned. Independent investigation a must. Peaceful transition is only way."
Edited translation from Al-Masry Al-Youm