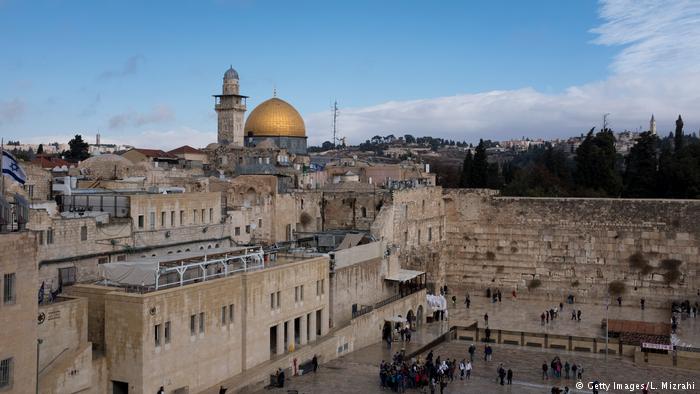 Al-Azhar Undersecretary Abbas Shouman announced on Thursday that Al-Azhar schools and universities will incorporate teaching students about Jerusalem in Al-Azhar curriculum.
In his speech during the second and final day of the Al-Azhar Conference in Support of Jerusalem, Shouman that US President Donald Trump's decision to proclaim Jerusalem the capital of Israel was a mistake that does not entail anything, because Jerusalem is already an Arab city under occupation.
"Jerusalem is an Arab city, and not a legacy of the Balfour or Trump declarations. It will remain Arab, and will return to us if not at our hands, it will be at the hands of our children or grandchildren," he said.
He described Trump's decision as rash, and said it harmed the US by revealing the truth behind its claim to be a state which protects freedoms.
Meanwhile, in response to statements made by Israeli Prime Minister Benjamin Netanyahu during his visit to India, Trump denied that the US embassy will be transferred from Tel Aviv to Jerusalem in the next year. Netanyahu also backtracked on his remarks later.
"The prime minister understands that building a new embassy will take years, but he believes that Washington is considering temporary measures that could lead to the opening of the embassy much faster," Yedioth Ahronoth website quoted an official in Netanyahu's office as saying.
In his speech at Al-Azhar's Jerusalem conference, Chairman of the Supreme Council for Media Makram Mohamed Ahmed emphasized the importance of preserving the unity of the Palestinian people, noting that division has severely damaged the struggle of Palestinians against the Israeli occupation.
Ahmed also criticized Trump's decision, saying there had been a change in perceptions of the US president, "We considered him a partner in the war on terrorism and a mediator [who aims] to solve the Palestinian conflict."
He stressed that the Israeli occupation will be expelled from Palestinian territory like all other occupations have been expelled over time throughout the world and throughout history.
Edited translation from Al-Masry Al-Youm