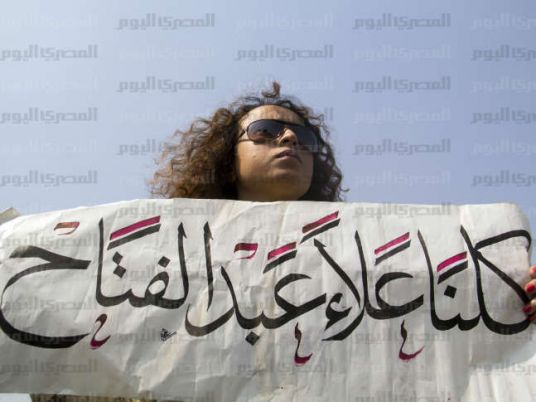 The security forces arrested Saturday a number of political activists including Thanaa Saif, sister of detained activist Alaa Abdel Fattah, who staged a march to Ettihadeya Presidential Palace against the law regulating protests in Egypt.
Media spokesman for the April 6 Youth Movement's Democratic Front Sherief al-Ruby, held the police responsible on Saturday evening for the clashes which occurred during the march.
He said the protesters wanted to send a message to the regime by staging a protest in front of the palace for one hour but security forces prevented them from continuing the march to the palace.
Clashes occurred Saturday between dozens of activists and unidentified people on Salah Eddin Street in Heliopolis while heading to the presidential palace.
The security forces ended the clashes using tear gas.
Edited translation from Al-Masry Al-Youm