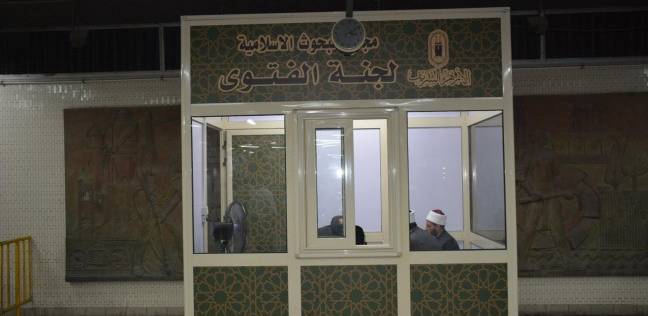 Official Spokesperson of the Egyptian Company for Metro Management and Operations Ahmed Abd al-Hady, announced that Azhar Islamic Research Academy's (AIRA) 'Fatwa' committee has set up a kiosk in al-Shohdaa metro station, to answer people's religious questions.
"The committee will work two shifts a day, the first from 9 am to 2 pm and the second from 2 pm to 8 pm," Hady clarified.
The agreement between the AIRA and the metro management is a unique experiment, with the aim of elucidating religious facts and misleading Fatwas (Islamic sharia law-based opinion).
The AIRA aims, as well, to explain rules of sharia law in a simplified, contemporary way.
AIRA Secretary-General Mohi al-Din Afifi added that the Azhar preachers will conduct speeches that will be broadcast daily throughout the metro so passengers can listen.
Afifi added that the AIRA set a plan to spread the correct concepts of Islam and shed light on the moral aspects of life.
"[The] AIRA received 13,000 fatwa requests online within the first half of this year," he claimed.
According to Afifi, personal questions ranked first, followed by questions about religious dealings and acts of worship — all of which were popular topics during the holy month of Ramadan.
Afifi clarified that AIRA's endeavors also include an "electronic fatwa service" to simplify the method of posing questions and receiving answers, as well as a social media campaign and 'cultural cafes'.
Edited translation from Al-Masry Al-Youm