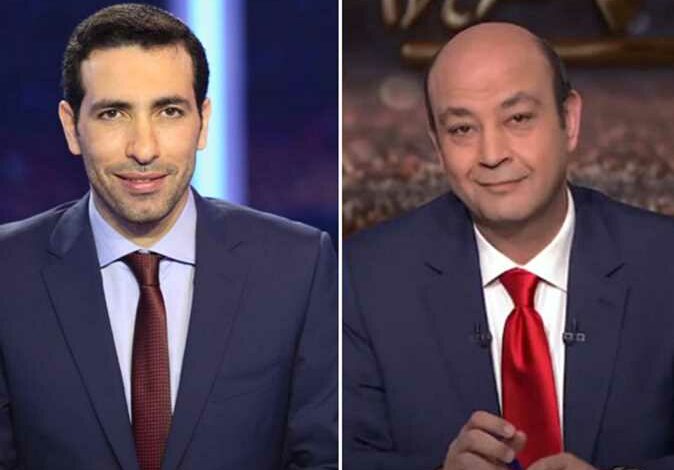 TV presenter Amr Adeeb on Monday attacked the official Al-Ahly club Facebook page over congratulating retired Ahly club player, Mohamed Aboutrika, on his birthday.
Adeeb said in his "Al-Hekaya" program, Monday evening: "I am not against congratulating Trika at all, but Trika was visiting the families of terrorists, and he never wrote condolences for a police officer who died at the hands of the terrorists."
"Al-Ahly club must release a statement saying why it congratulated Trika… I am talking about the country and the security of the country. He lost his good reputation. This is the words of wisdom, not my words. And I am (complaining to) the top prosecutor against Al-Ahly's page for honoring Aboutrika," he continued.
"Trika is on the lists of terrorism, and Al-Ahly club is not allowed to congratulate him on his birthday. It's one of two possibilities, either Al-Ahly club has decided to ignore the law and the rulings of the judiciary, or Al-Ahly has become above all," he added.
He said that Aboutrika, according to the court's decision, is a person who has lost his good reputation and history, adding: "This is not a lack of manners from me. This is a court decision."
Adeeb continued: "Why didn't the Ministry of Youth and Sports and the Football Association congratulate (Trika)?"
He pointed out that the Egyptians are kind, up to the point of naivety, saying: "Trika has never offered condolences over an officer who died or a military man, and he visited the families of terrorists, what is this naivety that we have? Shall I show you the corpses of our sons in Sinai with blood and sand on them?!"
He appealed to the Al-Ahly club either to issue a statement explaining the reason for congratulating Abu Trika on his birthday on its official pages, or to remove the congratulations.
Al-Ahly club was eager to celebrate the 43rd birthday of its former prominent football player on November 7.
The official accounts of Al-Ahly Club published on Facebook and Twitter, a greeting to the retired team star.
In March, Egypt's Prosecution Office recommended Cairo Criminal Court's decision to list the retired Ahly football star Mohamed Aboutrika and 1,527 other people, including leaders of the Muslim Brotherhood, on the country's terror list for a period of five years.
Aboutrika has been repeatedly accused of supporting and funding the brotherhood.
The ex-footballer's assets were frozen in the spring of 2015 because of his shares in the Asshab Tours Company, whose manager was allegedly a Muslim Brother.
Aboutrika denied involvement with the group and appealed twice, before a higher court annulled the ruling in 2016. However, he was still placed on the terror list in 2017 by the Cairo Criminal Court.