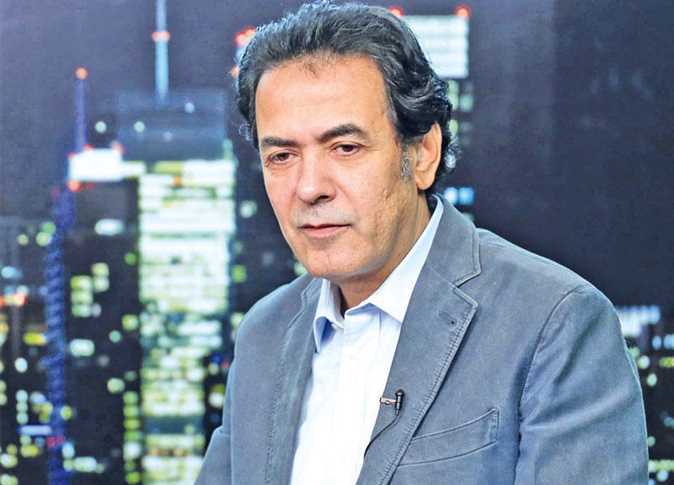 During his talk show "Masr El Naharda" (Egypt Today) on Channel 1 Saturday evening he began by saying, "there were 20 scenarios for the introduction of today's episode but they were all changed."
He began talking about the prison experience saying, "being imprisoned is a greatly intense feeling that not many people get to experience. You become confined in a room or a cell, with cuffs denying you from everyone you love. All you think about is: "where is my money? where are my children? and where are my connections? You become alone facing god."
He continued, "when you have nothing, its like being in a tomb, along with your deeds in front of god and away from the life of phones and messages. You remember god and begin to revise yourself and think upon your mistakes."
Finally he said, "the simplest things become the greatest when you are in prison, such as a chair, a carpet or a bathroom."
Ramadan — a pro-government TV host — was arrested last week for "insulting the police institution and a police officer" as well as circulating "false news." He was released last Monday on bail of LE10,000 bail.
The General Prosecution summoned Ramadan after a complaint was filed against him by the Ministry of Interior following the airing of an episode of his show "Masr Al-Naharda" on Channel 1. Ramadan discussed a message he says he received from a woman claiming to be "an officer's wife who is facing dire [financial] circumstances," causing outrage within the country's police force.
Ramadan alleged the lady told him she and her officer husband could not afford to pay for their kids' private school fees, forcing them to resort to the country's poor public education system. On his show, Ramadan displayed the policeman's paycheck, whose official rank is colonel, which showed that he receives a monthly net salary of LE4,631.
Head of the Association of Wives of Police Officers Rasha Kamel called Ramadan's remarks about the financial status of policemen's wives "poison in honey," saying he was being passive-aggressive and is destroying the spirit of police families.
In an interview with the "Huna Al-Qahera" program on the Al-Qahera Wal Nas channel, Kamel on Tuesday evening said that "policemen are the best group in society and their families are quite presentable."
Another policeman's wife, Manal Sanaa, told "Huna Al-Qahera" that the anchor had insulted all policemen's wives, adding, "all of the Interior Ministry is upset with him."
Khairy, during his show, said it is not fair for policemen to be paid so little, especially considering that they endanger their lives every day to protect citizens, claiming "this was not an individual problem but the problem of many."
He also addressed the Minister of Interior directly saying, "we appreciate our sons in the police force, but they have rights. They have to have security and their kids have the right to attend private schools."
Egyptian authorities have launched a crackdown on media personalities for discussing controversial issues or critiquing state policies. Popular TV hosts such as Ibrahim Eissa, Amr al-Laithy and Moataz Matar have either been taken off air or sentenced to prison for their program content.