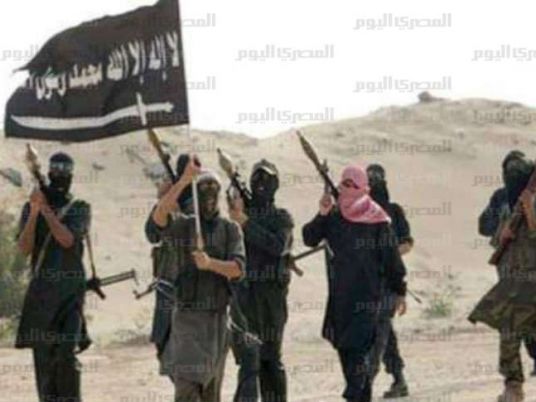 The terrorist Ansar Bayt al-Maqdis distributed flyers on Tuesday inciting against armed forces and calling for support throughout several villages south of Sheikh Zuwaid, North Sinai.
The flyers urged villagers to cooperate with it, claiming 'establishment of religion'.
"If you were not with us, do not be against us," the flyers read.
The group said they seek establishment of Sharia and country of Islam, where the virtue is carried out and vice is prevented.
The flyers also called for following orders of Quran, removing borders between Islamic countries and praying at Al-Aqsa Mosque.
Edited translation from Al-Masry Al-Youm