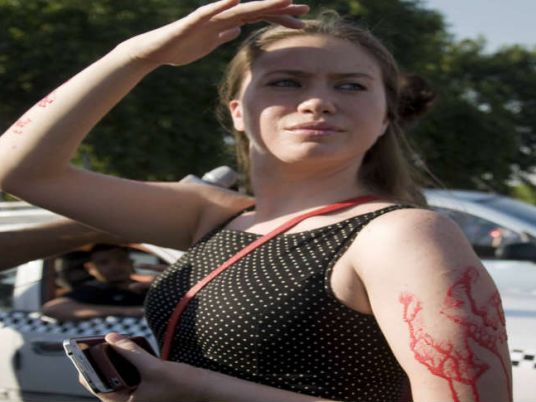 Anti-harassment activists announced that they documented around 35 cases of physical sexual harassment during Eid al-Fitr in Cairo, as well as other governorates, in addition to about 50 cases of verbal sexual harassment.
Fathy Farid, a spokesman for the Shoft Ta7rosh (I Saw Sexual Harassment), said the young people participating in the campaign, intervened to prevent 35 sexual harassment cases in downtown Cairo during Eid, pointing out that police need to be trained on how to deal with these types of incidents.
Farid said the new harassment law has yet to criminalize offenders according to international standards. He also said that he is disappointed with citizens who turn a blind eye or those who persuade their daughters not to go to police stations to report harassment for fear of embarrassment.
According to Farid, those citizens are passive and more dangerous than the harassers themselves.
Activists said that 14 sexual harassment cases were spotted in Kafr al-Sheikh; four on the first day of Eid, three on the second and seven on the third.
"Police disappeared in the morning, appeared in the afternoon and started to intervene to prevent harassment in the evening," they said.
Shady Hussein, a member of the Harassing Harassers campaign said the group has documented 33 cases of physical sexual harassment and more than 50 cases of verbal sexual harassment on the second day of Eid, while they were at Qasr al-Nil Bridge and the Opera House from 5 pm to 10 pm.
"Police released the harassers after campaign members arrested them and handed them over to police, which allowed the harassers to come back and threaten us," said Hussein.
Eid al-Fitr had started on Monday and ended on Wednesday in Egypt.
Edited translation from Al-Masry Al-Youm