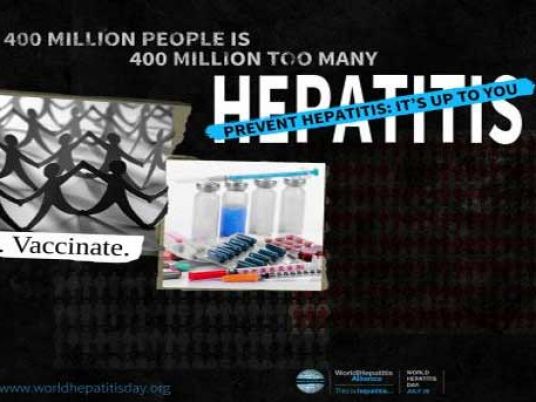 The anti-hepatitis C Harvoni drug, made by US company Gilead, will be available on the Egyptian market within days, Mohie Ebeid, head of the Pharmacists' Syndicate, has announced.
Each packet will sell for LE1,100, Ebeid told Al-Masry Al-Youm, adding that "smuggled" packets used to sell for LE120,000.
Egypt's Health Ministry plans to treat 300,000 hepatitis patients in 2016. It has embarked on importing foreign-made medications, most notably Gilead-made Sovaldi, before producing locally-made versions at cheaper rates.
Harvoni will act as a "safe alternative" for Sovaldi, Ebeid stated.
Egypt has the world's highest rate of hepatitis C infections. The annual mortality rate for the disease stands at 40,000 and at least 14 percent of the population is estimated to be carrying the virus.
Edited translation from Al-Masry Al-Youm