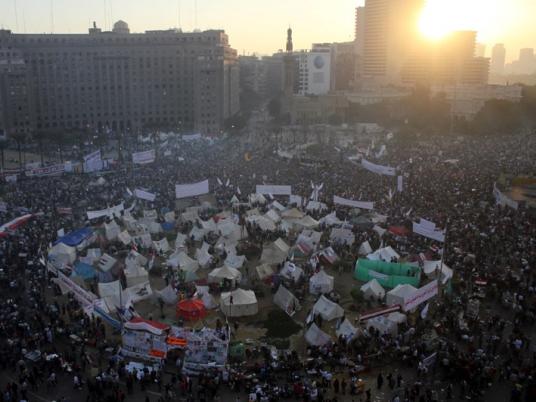 An April 6 Youth Movement activist sustained a head injury after a drive-by shooting in Tahrir Square on Monday morning and has been hospitalized in critical condition.
Muhannad Samir was wounded when unknown assailants driving a red Jeep in the square fired bird shots at Samir and sped away.
His mother, Heba Abdel Qader, said Samir is currently in a coma.
Authorities had accused Samir of involvement in assaulting security forces during clashes that erupted outside the Cabinet building in December 2011. He was released from custody detention in late October.
His mother told Al-Masry Al-Youm in January that security forces had arrested her son at Al-Azbakiya police station, which he had visited along with his lawyer to identify those who shot him during the 2011 Cabinet building clashes.
Edited translation from Al-Masry Al-Youm