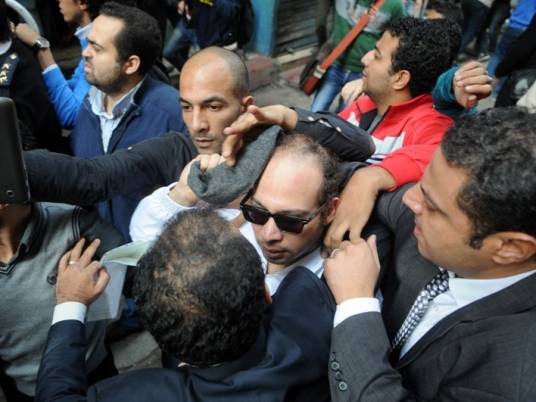 The April 6 Youth Movement said its founder Ahmed Maher is not backing out of a hunger strike campaign he launched in prison to put pressure on authorities to drop a controversial law regulating protests and to release detained protesters.
The movement said that Maher is one of the most important figures of the 25 January 2011 revolution and anti-military rule movements.
The group added that other groups members like Ahmed Zeyada and Ahmed Mostafa have also been on hunger strikes.
The Misdemeanor Court upheld the imprisonment of Maher and other activists on charges of assaulting security forces and breaching the law on demonstrations following protests outside the Shura Council in November 2013.
Many activists called for abolishing the law saying it restricts freedom of assembly and speech.
Edited translation from Al-Masry Al-Youm