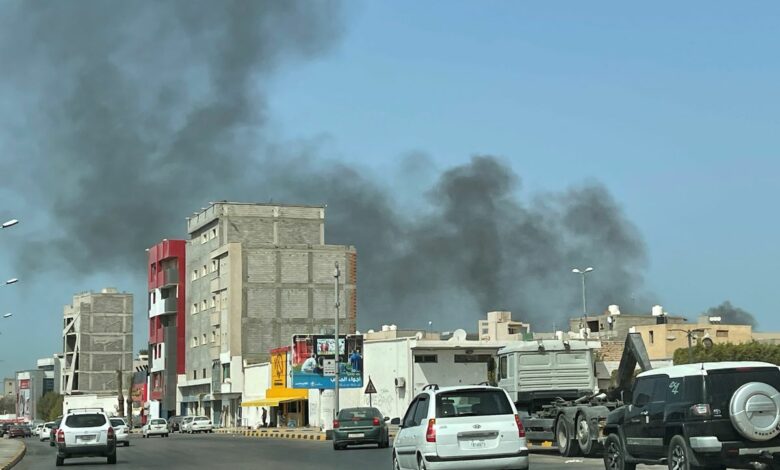 The Secretary-General of the Arab League, Ahmed Aboul-Gheit, urged all concerned parties in Libya to adopt dialogue as the only means of resolving the dispute, and to exclude options for violence and arms, or even brandishing them.
Aboul-Gheit said in a statement that he is following with interest the developments taking place in the Libyan arena during the last period, which prevented holding the presidential and parliamentary elections on the date previously agreed upon by the Libyans, as well as the international community, with the aim of paving the way for Libya to safely cross that sensitive stage in its history.
He called on the various Libyan parties to put the country's supreme interest above any narrow calculations and interests.
Aboul-Gheit noted that Libya is going through a dangerous juncture that requires everyone to join hands and cooperate to achieve the electoral elections as soon as possible, and in a manner conducive to achieving the interest of the Libyan people in choosing those who express their will, thus helping to preserve the unity and sovereignty of the state.
He stressed that maintaining the stability of the situation is necessary to enable Libyans to express their will freely through the electoral process, and it is also necessary to have a national consensus on the legal and procedural rules for the elections, and then respect and abide by their results.
Aboul-Gheit stressed that the international will emphasizes the centrality of holding the presidential and parliamentary elections, and ending the presence of the foreign military presence in all its forms, as a necessity for Libya's stability away from the effects of the civil war that it witnessed recently.