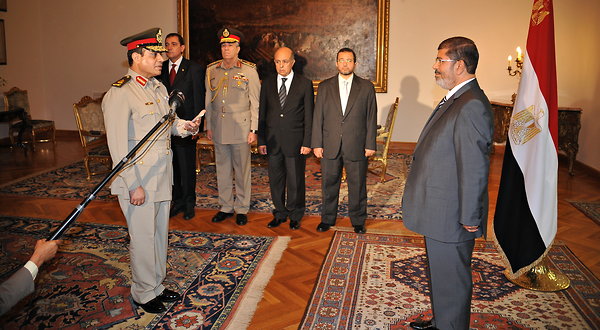 The Armed Forces has postponed its proposed national dialogue session indefinitely, according to a spokesperson speaking on behalf of Defense Minister Abdel Fattah al-Sisi.
Amid ongoing unrest, the spokesperson on his official Facebook page that the dialogue, which he described as "the Egyptian family reunion," was canceled due to lackluster response from political forces.
The National Salvation Front, a coalition of opposition forces, had said earlier on Wednesday that it was planning on participating in the meeting with government officials.
Sisi gave his thanks to everyone who responded to the invitation, and through his spokesperson called on Egyptians to work together in the interest of the nation and its citizens.