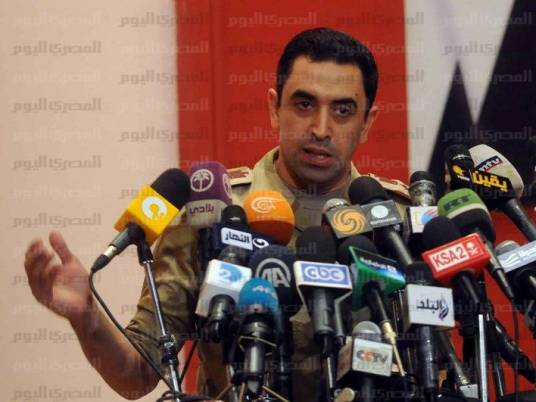 Egypt's military has warned civilians against impersonating army personnel or approaching its facilities after two weeks of tensions between the army and supporters of deposed president Mohamed Morsy has left dozens dead.
In a statement on Friday, army spokesperson Ahmed Mohamed Ali warned against any suspicious movements near military facilities, stressing that violators will put their lives in danger and that they will be dealt with sternly through legal means.
Ali said that army agents are stationed at fixed locations and do not leave their positions without directives from the General Command of the Armed Forces. He urged citizens to verify the identity of any individuals wearing military clothes, noting that army personnel have been ordered to show their IDs when necessary.
Tensions have been high between the military and supporters of Morsy, whom the army forced out of office two weeks ago in response to wide-scale protests.
Morsy's Islamist backers accuse the army of killing more than 50 of their fellow protesters outside the Republican Guard headquarters in Cairo two weeks ago, an accusation which the army has denied. It claims it was holding back terrorists who were attempting to storm the facility where the toppled leader was thought to be confined.
Edited translation from MENA