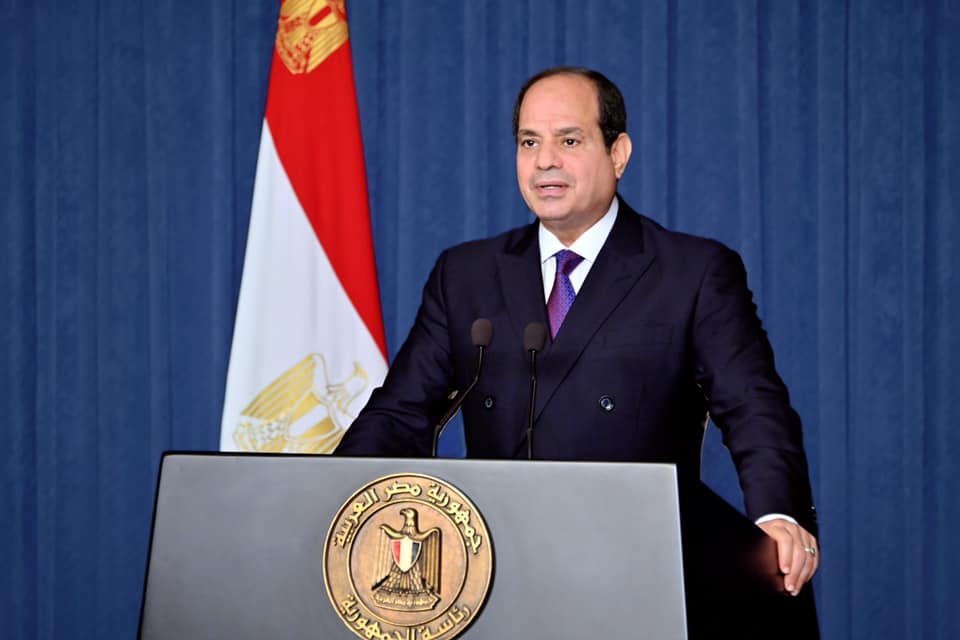 During a Tuesday speech to the 75th UN General Assembly, President Abdel Fattah al-Sisi said that Egypt's people are deeply concerned over the Grand Ethiopian Renaissance Dam (GERD) project as its construction involves the river that has given Egypt life for thousands of years.
"We spent painstaking negotiations with Ethiopia and Sudan, seeking to reach an agreement that organizes the process of filling and operating the dam and achieves a balance between development requirements, preserving Egypt's water interests and ensuring its right to life," he explained.
"Egypt has gone through successive rounds of intense negotiations, and the government of the United States of America has made appreciative efforts to bring the visions of the three countries closer. We conducted it in all sincerity at the initiative of the Prime Minister of Sudan and later in the negotiation rounds sponsored by South Africa, the current president of the African Union. But these efforts did not yield the desired results," Sisi added.
He stressed that no single party can have a monopoly on the Nile river and its life-giving waters.
Egypt's Ministry of Irrigation and Water Resources announced late August that negotiations on the GERD have once again stalled due to continued disagreements between Egypt, Ethiopia, and Sudan on legal and technical points regarding the proposal to be presented to the African Union.
A meeting between the water ministers from the three countries on August 28 did not result in a unified draft proposal to be presented to the African Union bureau, headed by South Africa.
The meeting was held under the auspices of the African Union and in the presence of observers from the AU Bureau member states, the US, the European Union, and experts from the AU Commission.
Sisi also touched on the Libyan crisis during his speech, stating that Egypt will support Libya in its war against terrorism and external intervention.
The necessary political will must be found among countries to implement decisions and tasks made from the United Nations, he stressed.
"Some regional countries contribute to the transfer of terrorists between Syria and Libya," he added.
Sisi stressed that "the Libyan crisis affects the security of neighboring countries," and added that it is "regrettable" that the international community continues to turn a blind eye to the support a handful of countries have granted to terrorists, either through funding or weapons.
President Sisi in June launched a new plan to resolve the Libyan crisis dubbed the "Cairo Declaration".
This "Cairo Declaration" is a message to the world, Sisi said, and expresses a firm desire to enforce the Libyan people's wish for stability and development, to preserve the country's sovereignty and put its interests first and foremost.
This declaration is the result of sincere efforts throughout the past few years to heal the rift in Libya, he said at the time, and will be important to ending the violence in Libya.