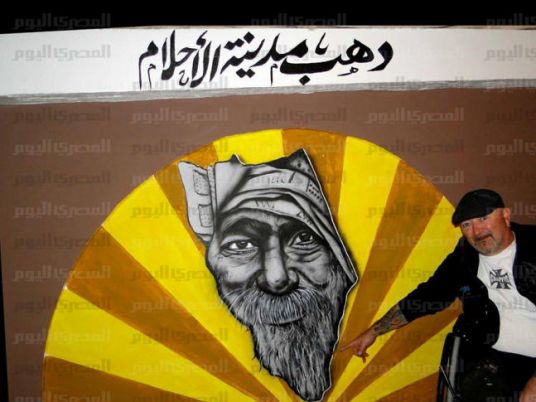 A number of Egyptian and foreign artists are coloring Dahab City with murals, as part of an initiative launched by the Austrian painter Dieter Levlier, under the supervision of Major General Emad Alwan, mayor of Dahab City.
Colorful fish, scenes from nature, and the faces of Bedouins and military personnel were the subjects of the murals.
Levlier has designed 24 murals. One of the murals painted by the artist was the face of a Bedouin above which was written, "Dahab, the dreamland."
Alwan said 15 murals have been completed and nine others are yet to be painted.
These murals will decorate the city during the Dahab Waves festival being held from 25 to 30 January to promote tourism.
An edited translation from Al-Masry Al-Youm