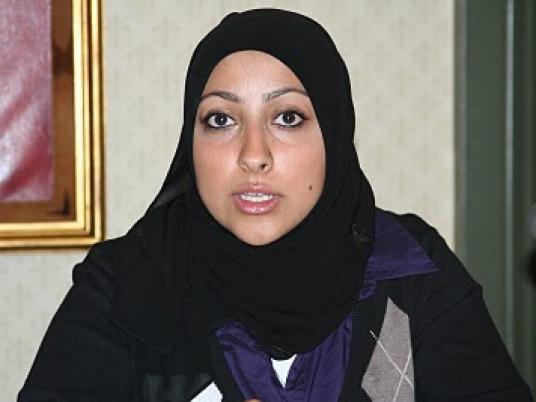 Cairo International Airport security allowed Bahraini activist Maryam Alkhawaja to enter Egypt after keeping her at the transit hall to prepare to deport her to Poland, Al-Masry Al-Youm reported.
Alkhawaja arrived Monday on board a Polish airline coming from Warsaw, security sources said. Alkhawaja daughter of Abdulhadi Alkhawaja, a prominent human rights activist who was banned from Bahrain in the '80s. She has been heavily involved in the country's uprising since it began last year, and spoken abroad on behalf of the protestors in front of western officials.
Once informed that she was denied access to Egypt, she contacted former presidential hopeful Ayman Nour and his ex-wife, Gamila Ismail, to help her enter the country, Al-Masry Al-Youm reported. Alkhawaja has come under threats and harsh criticism in her own country from regime supporters.
Later, Alkhawaja said on her Twitter account that she was permitted to enter the country.
Activists at the rights group Nazra for Feminist Studies said that Alkhawaja will take part in public lecture on the Bahraini revolution and the participation of women.
She is an activist in the advocacy group the Bahrain Center for Human Rights.