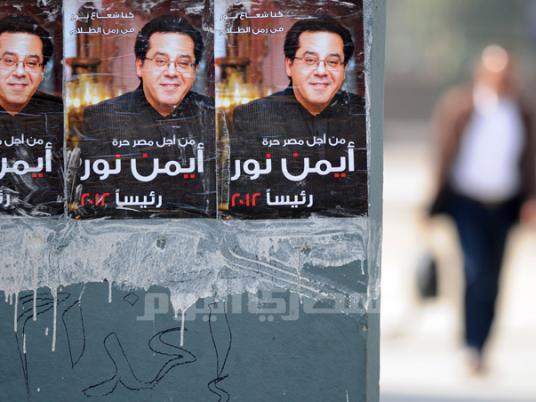 Ayman Nour, the founder of the Ghad al-Thawra Party, has filed a lawsuit at the State Council against the Foreign Ministry for forcing him to renew his expired passport in order to be able to extend his stay in Lebanon.
Nour argued that his constitutional rights guarantee him the right to travel and return to the country whenever he decides.
In a statement on Monday, Nour said, "This right is granted in the constitution. It has not been violated before, even under the rule of President Gamal Abdel Nasser."
He added that he filed a memorandum to Mohamed Fayeq, head of the National Council for Human Rights, over this issue and that he coordinated with several Egyptian legal experts to face the violation against his constitutional rights.
Nour has been in Lebanon since the aftermath of the June 30 revolution
Edited translation from Al-Masry Al-Youm