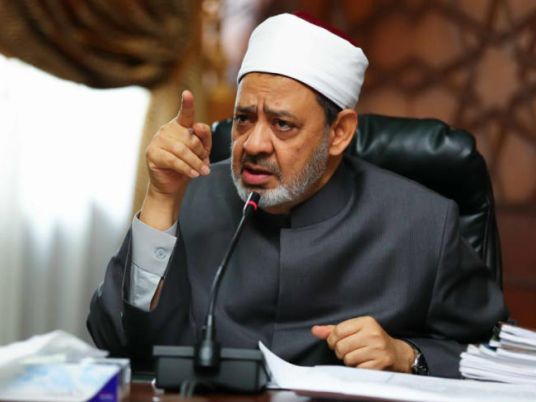 Al-Azhar Grand Sheikh Ahmed al-Tayyeb and Egypt's Grand Mufti Shawki Allam denounced the car bomb attack that killed two policemen in the coastal city of Alexandria on Saturday, while calling on Egyptians to stand by state institutions and participate in the presidential elections that will begin on Monday.
Azhar said in a statement that these "criminal acts" are banned in Islam because they frighten people and spread chaos and panic.
It called on the Egyptian people to stand firmly behind state institutions, especially the armed forces and the police and offered condolences to the families of the martyrs of the police, while wishing the injured a quick recovery.
For his part, Allam said that terrorist groups will soon be gone from the soil of Egypt.
The mufti said that "sinful terrorism" seeks to spread destruction everywhere and that it targets the heroes of the army and the police.
He called on the Egyptian people to join hands and support the Armed Forces and the police with all force in their war against the groups of treachery and terrorism.
Allam stressed that such vicious terrorist attacks will not dissuade the Egyptian people from participating strongly in the presidential elections and to complete the process of building and development. He also offered his condolences to the families.
Two policemen were killed and at least one person was injured on Saturday when a car bomb detonated in Alexandria's Roushdy area that targeted a security convoy that included the head of the city's Security Director Mostafa al-Nimr. The Interior Ministry said that al-Nimr escaped the attack and that he is in good health.
Edited translation from Al-Masry Al-Youm