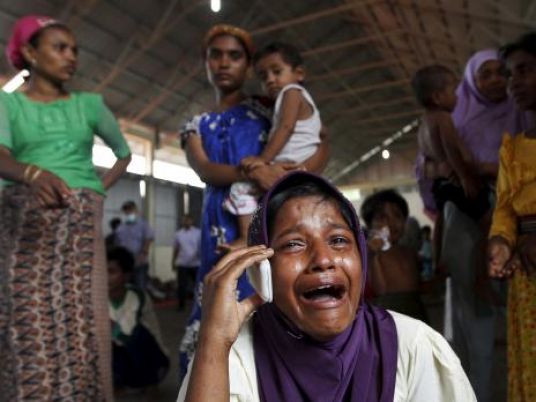 A relief mission from al-Azhar, the top Sunni religious authority in the Islamic world, has begun packaging relief aid to be distributed to Rohingya Muslim refugees in Bangladesh in the coming days.
Grand Sheikh of al-Azhar, Ahmed al-Tayeb, has ordered a mission from the Medical and Relief Convoys Department of the al-Azhar Sheikhdom, and a delegation from the General Secretariat of the Muslim Council of Elders to visit the Rohingya refugee camps in Bangladesh, to also review their living conditions.
Al-Azhar is coordinating with Bangladeshi authorities to make sure that the aid convoy's work runs smoothly.
Tayeb is expected to travel to Bangladesh this month to visit the refugee camps of the Rohingya and meet senior officials and religious leaders.
According to UN High Commissioner for Refugees (UNHCR), an estimated 620,000 Rohingya refugees have fled from Myanmar to Bangladesh since 25 August after Myanmar authorities carried out a widespread security crackdown on the community. While the Myanmar army says it is fighting Rohingya rebels, those who fled say troops and Buddhist extremists are carrying out a brutal campaign to expel them.
The Rohingya, a group of the Muslim minority, has faced years of persecution in Myanmar.