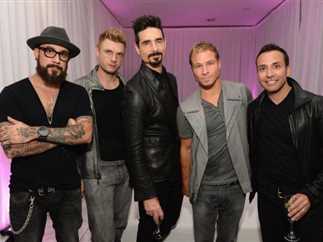 The best-selling pop boys band of all time in the 1990s and 2000s, the Backstreet Boys, will give their first concert in Egypt on May 1, 2023 as part of their world tour.
The concert tour also includes performances other parts of Africa, the Middle East and India.
Concert bookings are witnessing a large and rapid demand for tickets, which include many categories.
Most of the tickets have already sold out, and only a very limited number of tickets remain. 
The Backstreet Boys, who achieved overwhelming success worldwide, swept social media platforms immediately after announcing their concert in Cairo, which will be held at Zed East, Fifth Settlement.
The bands fan base in Egypt are very excited about this concert as it is a revival of teenage  memories. 
Ticket prices for the Backstreet Boys concert are divided into five categories:
1-Normal: LE2,000.
2-Van Bit: LE3,000.
3-Golden Circle: LE5,500.
4- VIP Standing: LE6,000.
5- Lounge: LE10,000.