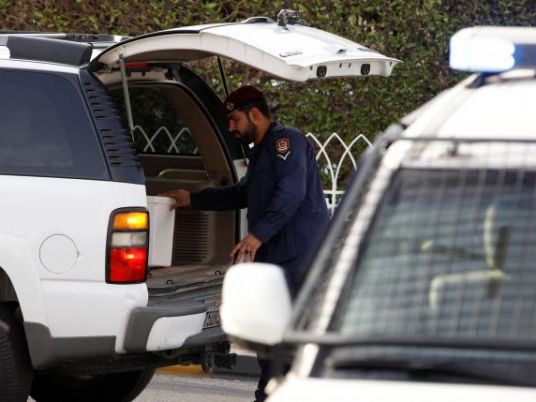 Police arrested 25 members of the militant group, 10 of whom were former inmates, the report said. The remaining suspects appear to be at large.
The suspects face 16 charges, including killing two police officers during a prison break, attempted murder of another police officer, sheltering terrorists and joining a terrorist group. Prosecutors said only four of the suspects denied the charges.
Authorities said they found "large quantities of explosives, detonators and hand grenades" alongside pistols and AK-47 assault rifles.
Bahrain's chief prosecutor Ahmed al-Hammadi told BNA that several of the militant group's operations had been planned from outside the country, including from Germany.
"One of the group's leaders is based in Germany, where he helped several members go to Iran and Iraq to receive training on using explosives and firearms at the Revolutionary Guard camps ahead of carrying out their terrorist crimes in Bahrain," al-Hammadi said.
In February, Bahrain executed three men found guilty of perpetrating a bomb attack that led to the death of three police officers in 2014.
Bahrain's Sunni-ruling authorities have faced backlash from the Shia-majority population after banning the main opposition group, arresting anti-government activists and revoking the citizenship of the country's Shia spiritual leader.
Manama frequently accuses Iran of fomenting civil unrest and supporting attacks against security forces, allegations which Tehran has long denied.