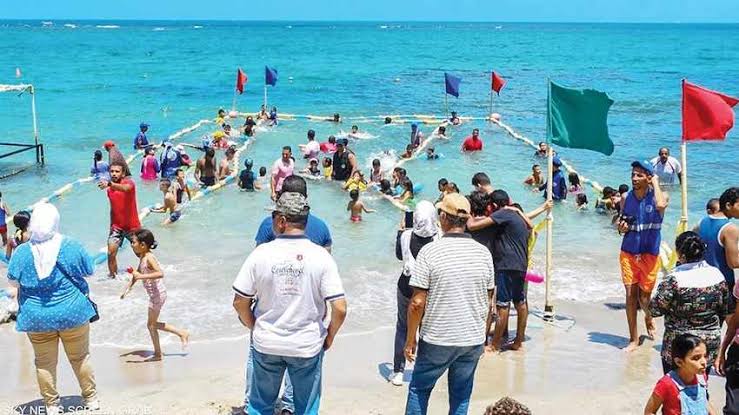 In conjunction with the celebrations of the anniversary of the June 30 revolution, the Alexandria Governor Mohamed al-Sherif inaugurated, on Friday, a beach dedicated for blind people, as part of a larger beach established for people of determination in Alexandria.
This beach is the first of its kind for blind people to be inaugurated in Egypt.
Sherif said that the opening of the beach comes as a continuation of the efforts made by the Alexandria Governorate in order to provide the best services for people of determination, to achieve community integration for them.
He stressed that the governorate's executive bodies are keen to provide full support and care for people of determination in all fields and to overcome obstacles that they face. 
The part designated for blind people at the People of Determination Beach in Mandara consists of several paths inside the sea water to allow individuals to move and swim within the water using their hands to identify the signs (buoys) through which they identify the paths of movement within safe water depths under close control from lifeguards, Gamal Rashad, Head of the Central Department of Tourism and Resorts, explained.
The People of Determination Beach in Mandara received last week a group of people of determination from Aboul Matamir Center in Beheira Governorate.