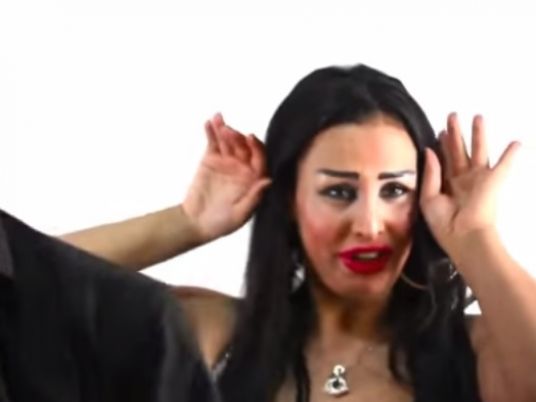 Police arrested Salma al-Fouly, the singer of the music video "Sib Idi" (Take Your Hands Off Me), in her home on Monday morning, along with the cameraman, Ahmed Rizk, on charges of producing a "seductive" YouTube clip.
The Agouza Prosecutor's Office had ordered the arrest as well as investigation into both Fouly and Risk.
The video, posted on May 19, has already racked up almost 667,000 views.
Saeed Amer of the Al-Azhar Fatwa Committee criticized the clip for spreading obscenity in the community, which he said violates Egyptian moral traditions.
Abdel Sattar Fathy, head of the Censorship Authority, said the Culture Ministry has nothing to do with the matter, explaining that the censorship of the clip is the responsibility of the Investment Ministry.
Edited translation from Al-Masry Al-Youm