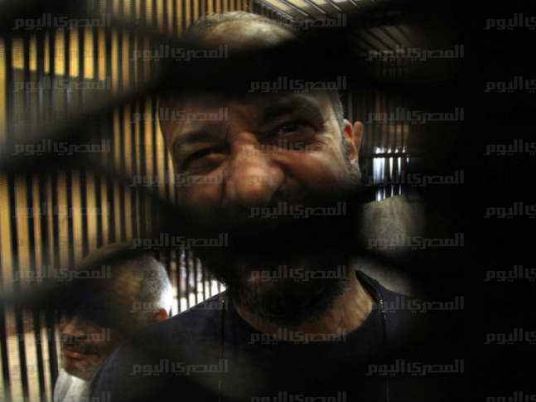 Muslim Brotherhood figure Mohamed al-Beltagy attacked president-elect Abdel Fattah al-Sisi during his trial over violence around Istiqama mosque saying, "Sisi? Why Sisi? Is it a farm or what?"
"Egyptian people will not vote for you [Sisi] even if the fine reached LE500,000 or you extended elections for three months," he shouted inside the cage at Giza Criminal Court on Saturday.
Thirteen other suspects are being tried along with Beltagy including Muslim Brotherhood Supreme Guide Mohamed Badie, the group's Shura Council member Assem Abdel Maged, Brotherhood figure Essam al-Erian, pro-Brotherhood figure Safwat Heagy and others.
They face charges of killing 10 people and injuring 20 others, sabotage, intentional damage of properties and attacking policemen on duty.
Violence took place at Giza Square and around Istiqama mosque in July during clashes between supporters and opponents of toppled President Mohamed Morsy.
Edited translation from Al-Masry Al-Youm