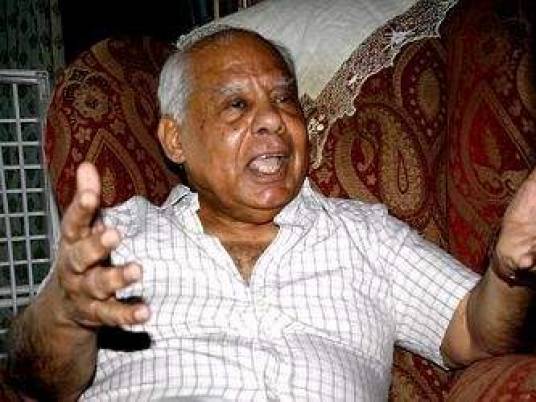 Interim Prime Minister Hazem al-Biblawy has said that he will start to contact candidates for ministerial posts on Sunday or Monday, expecting the cabinet to begin work by the end of next week.
On Thursday, Biblawy met with vice-president Mohamed ElBaradei and former chief of investment authority Ziad Bahaa Eddin at the cabinet headquarters.
Biblawy added that Bahaa Eddin will be a part of his cabinet and that they are holding talks over the selection of the ministers in charge of economic affairs.
He also said that Bahaa Eddin may take charge of the International Cooperation Ministry and that he has not officially contacted anyone for ministerial posts yet. He also denied that there had been obstacles in the nomination process, such as candidates refusing to be nominated for certain posts.
He stressed that the government has many issues to resolve, the priority being fixing problems in security and the economy. He added that he would not exclude any political party from his government.
Informed sources told Al-Masry Al-Youm that Major General Ahmed Gamal Eddin will be selected as vice-premier for internal security and that the ministers of interior, social insurance, electricity, and tourism from former Prime Minister Hesham Qandil's cabinet may remain in their posts. Mahmoud abu Zeid was nominated for water resources and irrigation minister, but he removed himself from consideration.
Sources added that Mohamed Kamel Amr, Minister of Foreign Affairs, may remain in his post or be replaced by Nabil Fahmy. Hani Dahi was nominated for petroleum minister, Ashraf Thabet for agriculture minister, Ziad Bahaa Eddin for international cooperation minister, Essam Heggy for higher education minister, Hani Qadry for finance minister, and Samir Imbaby for civil aviation minister. The sources also added that many people are being considered for culture minister, including Ahmed Megahed. Dorreya Sharraf Eddin is being considered for information minister, Ahmed Darwish for administrative development minister, and Adel Labib for local development minister.
Edited translation from Al-Masry Al-Youm