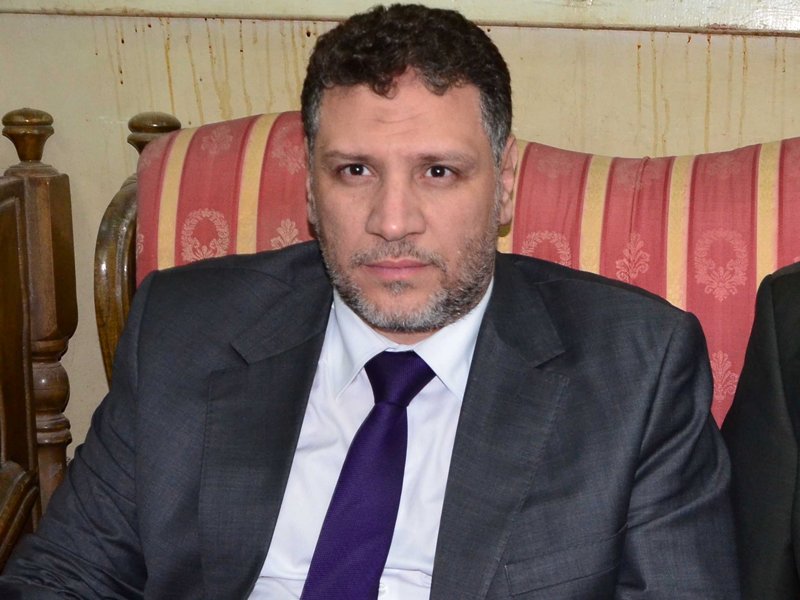 Muslim Brotherhood-era Youth Minister Osama Yassin was arrested early Monday on charges of killing anti-Islamist protestors near the Brotherhood headquarters during 30 June unrest.
Yassin was arrested while accompanied by two leading members of the Brotherhood, including Mohamed Hafez, secretary to deputy leader Khairat al-Shater. They were arrested inside a villa in the up-scale Fifth Settlement neighborhood of Cairo.
In addition to killing anti-Morsy protesters, Yassin also faces charges of inciting violence, blocking roads, disturbing public order and security, murder, attempted murder and spreading chaos.
On Sunday, South Cairo Criminal Court adjourned the trial of three Muslim Brotherhood leaders – Supreme Guide Mohamed Badie, and his deputies Khairat al-Shater and Rashad Bayoumi – until 29 October.
The three senior Islamist officials also stand accused of violence outside the Brotherhood's headquarters in Moqattam, east Cairo, in the aftermath of the 30 June protests.
Edited translation from Al-Masry Al-Youm