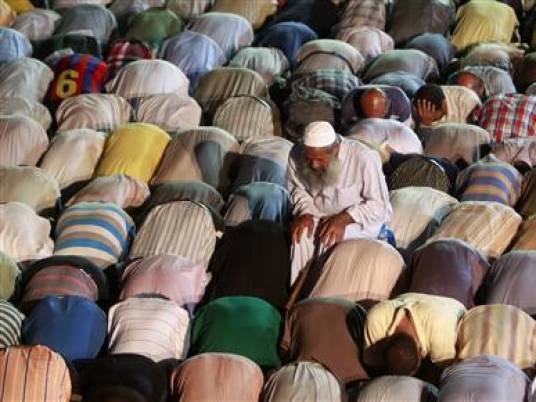 The Muslim Brotherhood's international organization held meetings in Istanbul and Lahore on Wednesday to look at ways to escalate action against the regime in Egypt.
A Cairo court had banned the activity of the Brotherhood, seizing its funds and possessions on Monday and the government vowed to implement the court order.
A source from the Brotherhood said the meeting in Istanbul was attended by Brotherhood leaders Mahmoud Hussein, Ibrahim Mounir, secretary of the organization, Tareq al-Sewedy from Yemen, Mohamed Hussein from Somalia, Ali Gawish from Sudan, and other members from more than 200 countries.
The meeting examined ways to mobilise the international community and international human rights organisation against the regime in Egypt.
The source added that organizations affiliated with the Brotherhood attended the meeting which is expected to approve a set of recommendations including the formation of an international rights organization to monitor the crimes committed in Arab Spring countries, particularly Egypt, and to legally pursue their perpetrators. An intellectual committee will be formed to study Arab Spring revolutions. An international fund will also be established to look after victims and a media committee will be set up to document violations.
The source said there are disagreements between some members of the Brotherhood over the agenda of the meeting which focuses on Egypt. Some delegations have also declined to take part in the conference.
Leaders from the international organization are holding a simultaneous, "secret" meeting in Lahore to set plans to address the recent developments against the Brotherhood in Egypt, the source said. Photos from the meeting were leaked to the media.
Meanwhile, the Egyptian cabinet of ministers said on Wednesday that it is committed to the implementation of the court order banning the activity of the Brotherhood, adding it will start enforcing it as soon as it officially receives the order.
Regarding the dissolution of the Brotherhood, the cabinet said in a statement on Wednesday that it will only take action in this concern when a final court order has been issued.
Edited translation from Al-Masry Al-Youm