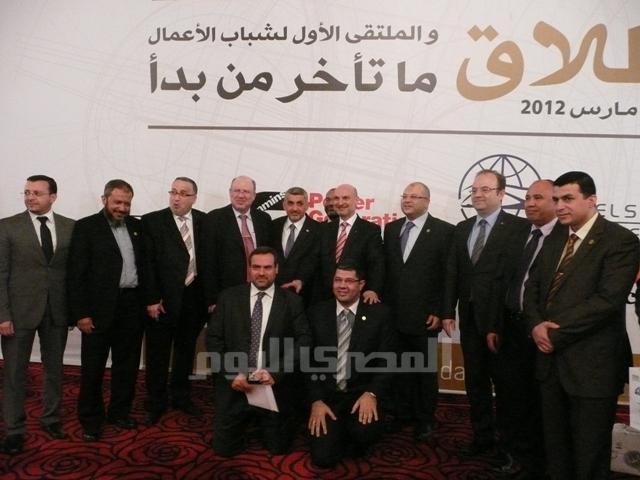 The Muslim Brotherhood has not issued a "black list" of businesspeople and investors, declared Hassan Malek, head of the Muslim Brotherhood-oriented Egyptian Business Development Association (EBDA) and the Tawasul (communications) Committee that links businessmen and investors with President Mohamed Morsy's administration.
Sources have reported that Malek and Brotherhood leader Khairat al-Shater — both of whom are also prominent businesspeople — developed a black list of businesspeople that the state would not work with and who would not be invited to economic conferences, allegedly because the individuals belonged to the former regime or were opponents to the Brotherhood.
"This is completely untrue. We want everyone to be involved in pushing the economy wheel, because the country's circumstances do not allow such acts [like blacklists], which we reject," Malek said.
If there are any conflicts between the government and certain investors, we seek to overcome them, he continued.
Malek explained that the Tawasul Committee holds monthly meetings and prepares reports on economic performance, investors' demands and their suggestions to the president's office.
The committee is holding a meeting next week to discuss developments in the economic arena.
Edited translation from Al-Masry Al-Youm