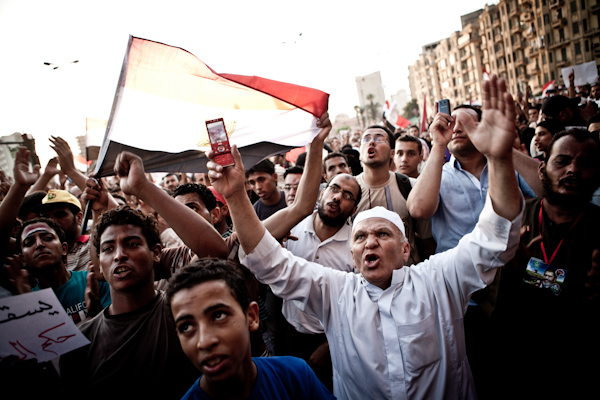 Sources inside the Muslim Brotherhood said Tuesday that the group's guidance bureau is set to discuss a possible Cabinet reshuffle. The Brotherhood sees the shuffle as a way to assure the public that upcoming parliamentary elections will be transparent and fair.
The sources said the group is also under mounting pressure from the Salafi Nour Party as well as some Freedom and Justice Party members to push for a new Cabinet that does not have close ties with the Brotherhood.
The meeting, set to take place Wednesday, will also tackle outcomes from the national dialogue scheduled Tuesday evening, where political forces and the president may debate a Cabinet shuffle as a way to convince more parties to take part in upcoming parliamentary elections.
Karem Radwan, a member of the FJP's supreme body and Shura Council, said his party is ready to discuss demands from opposition groups, including a new Cabinet.
He added that the group "welcomes a [new head of] the Ministry of Information, but still supports Mohamed Ali Beshr as minister of local development."
"President Mohamed Morsy has reiterated that the national dialogue doesn't have restrictions. He welcomes discussion points from any political force and will consider them in order to build consensus among Egypt's factions," he told Al-Masry Al-Youm.
However, in a Monday interview, Morsy said it did not make sense to have a Cabinet reshuffle, so soon before elections, scheduled to start in April.
Edited translation from Al-Masry Al-Youm