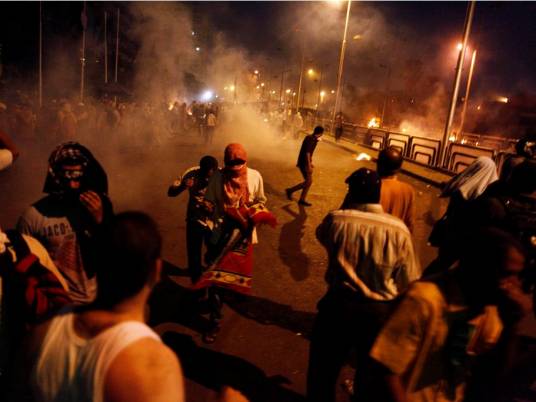 The Brotherhood Without Violence movement, founded by a number of young Muslim Brotherhood members, has proposed to stop violence in exchange for the release of Mohamed Morsy, Hazem Abu Ismail, and all Brotherhood leaders.
Scores of people were killed and hundreds wounded in clashes between supporters and opponents of Morsy after he was toppled by the armed forces.
Ahmed Yehia, coordinator of the movement, called for amending the Constitutional Declaration issued by interim President Adly Mansour, insisting that early presidential elections be held before parliamentary elections, military trials of civilians be outlawed, conditions for the committee amending the constitution be set, and all religious channels be reopened, pledging to renounce all forms of violence in exchange.
He called on all political forces, including the Muslim Brotherhood, to engage in national dialogue and develop guidelines for the transitional period. He also called for an impartial fact-finding committee of independent judges to identify those responsible for the recent acts of violence, especially those that took place at the Republican Guard headquarters, and present a report so the judiciary can take legal action.
The authorities had ordered the arrest of several leaders affiliated with the Islamist movement, including Brotherhood Supreme Guide Mohamed Badie, on charges of inciting violence against army troops and demonstrators opposing Morsy.
Edited translation from Al-Masry Al-Youm