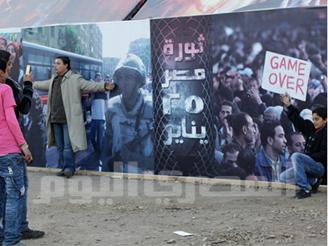 The Ministry of Transport is looking into providing business class metro wagons in a bid to reduce traffic congestion by offering high-income citizens a luxurious alternative.
The project would feature air-conditioned wagons with hot/cold drinks and WiFi options. Users would use smart cards that can be charged at ATMs available on board.
Tickets prices may run between LE5-10, with 50,000-100,000 passengers served per day.
Regular metro tickets are currently subsidized and sell for LE1.
The potential service, which the government hopes will encourage rich vehicle owners to use the metro and in turn reduce traffic jams around the capital, is part of President Abdel Fattah al-Sisi's project, which involves establishing a mass transport company.
Launched in 1989, and currently operating three lines, Egypt expects to finish work on its fourth metro line in 2019.
Edited translation from Al-Masry Al-Youm