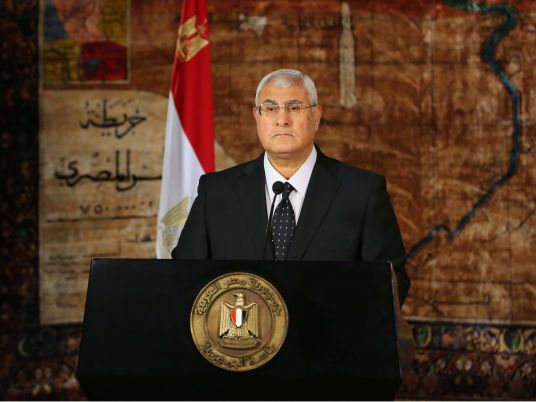 The Cabinet will approve next week three important draft laws that are currently being discussed by the committee formed by interim president Adly Mansour, an official source said.
The draft laws are related to amendments to the presidential and parliamentary elections laws, and the law on exercising political rights, the official added.
The source confirmed, in a special statement to Al-Masry Al-Youm on Wednesday that Mansour formed a committee, chaired by Judge Mohamed Amin al- Mahdy, Minister of Transitional Justice, to conclude the amendments in 15 days and submit them to Mansour for approval ahead of the presidential and parliamentary elections.
The source added the amendments include holding the next parliamentary elections using a mixed electoral system, which combines both the single-winner and slate systems.
According to the official redistricting will be part of the amendments.
Edited translation from Al-Masry Al-Youm