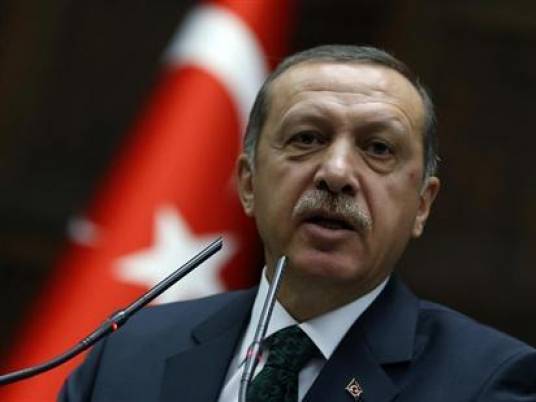 Egypt and Turkey maintained their diplomatic standoff on Wednesday with the Ankara denouncing Cairo's sentencing of 183 supporters of its ally, former president Mohamed Morsy, over charges of murdering policemen in 2013.
The Giza Criminal Court on Monday sentenced 183 people to death over charges of waging a bloody assault against the Kerdasa police station, which left 16 policemen dead. The attack came amid a series of nationwide wave of violence that followed Morsy's ouster.
Turkey's foreign ministry said it "strongly condemned" the verdict which it described as coming "in the framework of the political decisions taken at the courts following the coup in Egypt in July 2013."
The Egyptian Foreign Ministry responded to the statement, describing it as "repulsive" and made by "a government accused by the international community of blatant and systematic violation of human rights and assault on peaceful protesters." Egypt's statement urged Turkey to cease intervening in its domestic affairs.
Egypt's ministry revealed in had recently summoned the acting Turkish ambassador to protest the airing of the channel Al Jazeera, the alleged pro-Muslim Brotherhood satellite channel, from its soil.
Cairo severed relations with Ankara over its frequent denunciation of Morsy's ouster by current president Abdel Fattah al-Sisi as a "military coup."
Edited translation from Al-Masry Al-Youm