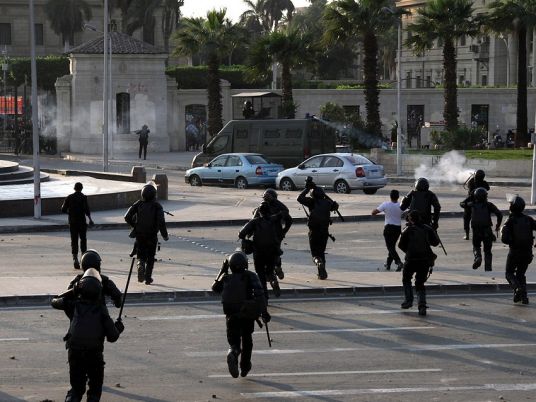 Cairo University holds security services responsible for the violent acts that took place with the students on Thursday, saying it will document the incident with pictures and videos to report to the authorities and bring the wrongdoers to account.
The university said in a statement on Saturday that it strongly condemns the security services for throwing tear gas canisters inside the Faculty of Engineering and for shooting at the campus.
"What happened is totally unacceptable and the security services are responsible for it as they have exceeded all limits, deliberately chasing the students even after they entered campus, killing Mohamed Reda of the Faculty of Engineering and injuring others," the statement said, adding that the administration is conducting an urgent investigation.
The statement concluded by demanding the immediate release of the arrested students and the announcement of their legal status. It also called on students and professors to commit to restraint so that the university can continue serving society.
Edited translation from Al-Masry Al-Youm