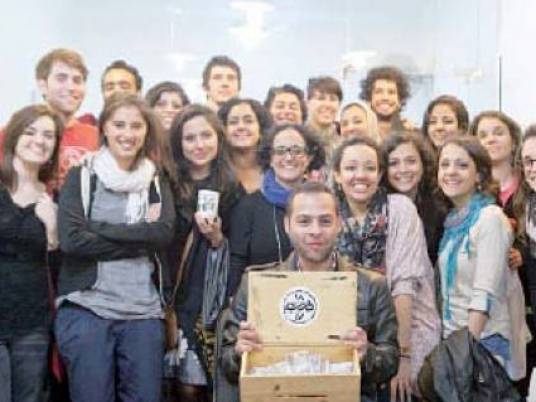 CanSurvive, an association for the support of cancer patients, celebrated the World CML (chronic myeloid leukemia ) Day at the pyramids on Sunday evening to support patients with leukemia.
The Great Pyramid was lit up in orange to convey a message that Egypt is participating in the fight against the dangerous disease.
The infection rate of leukemia is up to 1.5 per every 100,000 people a year, with an average age of 40 years old for the patient. The CML infection rate among blood cancer patients is 15 percent.
The orange color is chosen worldwide to spread awareness of myeloid leukemia.
CanSurvive organized a press conference on the sidelines of the ceremony on Sunday, which was attended by many leukemia patients who recounted their experiences with the disease.
Edited translation from Al-Masry Al-Youm